topster.net - Apps, fun, funny, games, games, tests, tools, service, ...
topster.net offers service for your own homepage, funny at the time distribution, various online games and a huge members area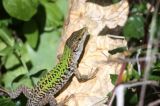 Lizard
Detailed and approached zoomed shots of objects from everyday life and nature.
» more pictures
VW T1 (world tour)
Draw drawings of various vehicle models in appealing design.
» more pictures
Surf flower
A special duck Unveils her brilliant life. It shows your most beautiful pictures.
» more pictures